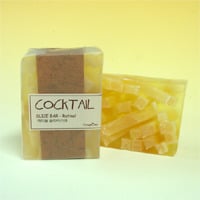 $

6.99
Luxury beauty soap with added olive oils, castor oils and apricot kernel oils, and natural ingredients which are matured together with pure vegetable oils blended in perfect harmony.
You're going to love the moisture rich, clean rinsing lather, and fragrances that will awaken the senses.
Ground and blended Paprika pieces in with soap chips with a sweet aroma. Plentiful in Vitamin A(Retinol) for optimizing your complexion.